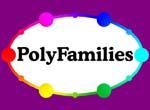 Home
The Polyamorous Misanthrope
Emotional Issues
Practical Issues
Just for Fun
Site Map
Contact Us
What is Polyamory?
Recommended Reading
RSS Feeds
Poly Meetings!
Polyamory for the Practical
Just for Fun -- not for the faint of heart
Polyfuckery
In the FAQ, we mention that it is Poly amory rather than Polyfuckery. Here's an entertaining explanation.

A Polyamory-English Phrase Dictionary
Sometimes communication among the newly polyamorous is problematic. This lovely phrasebook should be a great help. Note to the humor impaired -- notice the "Just for Fun" title? This is humor

Please Don't Feed the Quad
Ahh the curious.... Ahhh, the Horny Net Geek. This is for you!

Group Marriage Rejection Letter
This was a post to alt.polyamory by Elynne on 1/28/2001. I am sure that many of you who have poly families or pages about poly families get this thing from time to time. I hope you find it as funny as I did.

Can You Handle a Poly Marriage?
A quiz to determine your readiness for a poly marriage.

That's Almost Poly!
Poly people get almost no attention in the media, so here is my list of things I find "almost" there.

Frequently Asked Questions
Yes, I get a lot of questions asked of me about my marriage on this site. Read this before asking me boneheaded stuff, okay?

Polyamory Statistics
The Goddess of Java's view of Polyamory on the Internet. Sure to offend most poly Netheads.

Top 100 Things I'd do if I Ever Became an Evil Overlord
These should be familiar to anyone who reads my emails. I wish I could claim credit for having written it. However, I didn't.

Links to other stuff
Some useful, some fun -- good for anyone Poly or considering it.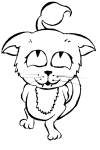 Copyright © 2004, PolyFamilies, All Rights Reserved.






Click here to subscribe to the PolyFamilies announcements list. This is not a discussion list, but merely a list that will let you get updates to the site and announcement about PolyFamilies events.














| | |
| --- | --- |
| If you're actually a member of a poly family, you can join this list. Most of us find it refreshing to be able to discuss poly issues with people who "live the dream" as it were. You don't actually have to be a member of a poly marriage to join, but most members are. | |