Polyamory for the Practical
How to Save Money on Medical Matters in a Poly Family
Stay healthy.
I know, everyone who has a medical problem is going to kill me now. But I'm serious. Eat right, get enough exercise. Keep on top of your medical problems. If you have a thyroid problem, make sure you take your meds. ( Hey, come on guys, quit messing with my articles and I'll take my damned meds !)
Spice... why do I put up with them? Now where was I? Oh, yeah... staying healthy. Do make sure that you take care of yourself. It's cheaper to do that than it is to take care of a problem. Women, get your pap smears regularly. A colposcopy is cheaper by far than a hysterectomy and chemotherapy.
But, accidents do happen and people get diseases they cannot prevent. What to do then?
This kind of decision does depend greatly on your situation. If you're lucky enough to have enough professional people in the family you might be covered by health insurance. But, that's not always the case.
Some poly families choose to run a business together. If you do, you're lucky. While health insurance in small businesses is expensive, there is the option of major medical insurance and a medical savings account. The medical savings account also has the advantage of being a tax shelter. All income put into this fund is not taxed unless removed for a non medical purpose. I have a personal fondness for this option because you do not have to deal HMOs. (Don't get me started on socialized medicine. My son just broke his leg and I got sent to an incompetent quack through the confounded thing). Basically, you get an insurance policy that has a high deductible, then put money into a medical savings account regularly. It's pretty simple and you don't have much insurance hassle for the basic stuff. Here is a list of companies offering Medical Savings Accounts (MSAs) in conjunction with an MSA-qualified high deductible, catastrophic health insurance policy.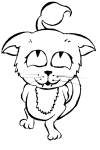 Copyright © 2004, PolyFamilies, All Rights Reserved.






Click here to subscribe to the PolyFamilies announcements list. This is not a discussion list, but merely a list that will let you get updates to the site and announcement about PolyFamilies events.












| | |
| --- | --- |
| If you're actually a member of a poly family, you can join this list. Most of us find it refreshing to be able to discuss poly issues with people who "live the dream" as it were. You don't actually have to be a member of a poly marriage to join, but most members are. | |