Polyamory for the Practical
PolyFamilies CampCon 2005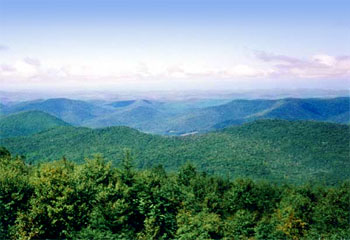 Imagine a world where people understand what it is to be polyamorous. Imagine your kids getting to know other kids with more than two parents.
We have a great lineup, featuring Nan Wise:
New Fangled Families with Nan Wise, LCSW
Join psychotherapist Nan Wise for an opportunity to explore the parameters of muliti-partnering. Whether you have children or not, whatever you flavor of new fangled family, there are tools and tips for the kind of interpersonal excellence required for those who do outrageous relationships. Come ready to share, laugh, and learn.
Nan Wise is a surburban soccer mom/relationship revolutionist who has raised two kids and a bunch of partners and lived to tell. Her family was the subject of a recent episode of Penn and Teller's 'Bullshit" debunking the myths of the traditional family. Check out her website:OutrageousIntimacy.com.
Date : July 15-17, 2005

Location : Fort Dummer State Park, near Brattleboro, Vermont
Directions : From Jct. I-91 (Exit 1, Brattleboro) & U.S. 5: Go 1/10 mi N on U.S. 5, then 1/2 mi E on Fairground Rd., then 1 mi S on Main Street and Old Guilford Rd.
For the Polyfamilies CampCon 2005 events schedule, click here