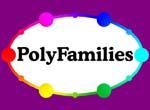 Home
The Polyamorous Misanthrope
Emotional Issues
Practical Issues
Just for Fun
Site Map
Contact Us
What is Polyamory?
Recommended Reading
RSS Feeds
Poly Meetings!
Featuring Spice! -- The PolyFamily Web Comic
Polyamory for the Practical
PolyFamilies's Site Map
All Those Emotional Issues I Swore I Wouldn't Bother to Have on the Site
The really practical stuff
Just for fun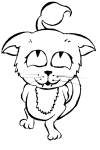 Copyright © 2004, PolyFamilies, All Rights Reserved.






Click here to subscribe to the PolyFamilies announcements list. This is not a discussion list, but merely a list that will let you get updates to the site and announcement about PolyFamilies events.














| | |
| --- | --- |
| If you're actually a member of a poly family, you can join this list. Most of us find it refreshing to be able to discuss poly issues with people who "live the dream" as it were. You don't actually have to be a member of a poly marriage to join, but most members are. | |